Now made in Canada: LED light bulbs
Publication: The Globe And Mail | January, 2014
http://www.theglobeandmail.com/report-on-business/rob-magazine/betting-on-led-light-bulbs-made-in-canada/article16608516/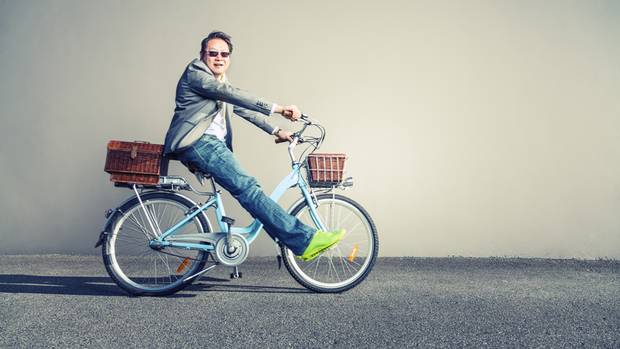 The first thing you notice when you walk into Dr. Battery's cramped boardroom, in a remote business park in Richmond, B.C., is the large red-and-white electric bike in one corner. The second thing you notice is the array of LED light bulbs splayed across the table. What you don't see are batteries—specifically, the aftermarket laptop batteries that this 100-person company sells in some 50 countries. Dr. Battery dominates the market, commanding 70% of sales in Canada, says founder and sole owner Joshua Huen.
Huen was in his early 20s and working as a sales representative in a Vancouver computer store when he got the idea for Dr. Battery. "When I first sold the desktop computer, it was very expensive—$2,000 or $3,000," says the 37-year-old Hong Kong native. "The consumer couldn't afford to spend money on accessories—the monitor, keyboard or mouse."
But as prices for desktops dropped, Huen noticed spending on accessories increased. He imagined something similar would happen when demand took off for mobile computing: Laptops would become cheaper, and the prized accessory for the power-hungry machine would be a second battery.
Huen tucked away his brilliant idea and went off to Western University, in London, Ontario, to pursue a business degree. Upon graduation, he returned to Hong Kong for two years, first helping his father run the family business and then starting his own metal scraps company. With $50,000 earned from that enterprise, he had his ticket to Vancouver—and enough capital to launch Richmond International Technology Corp. in 2005, adopting the Dr. Battery brand name a year later.
Eight years on, the ground has shifted under Huen's feet. As predicted, the price of laptops took a dive once the product became ubiquitous, but the price of batteries has since dropped dramatically too: Batteries that sold for $200 to $300 in 2005 retail for $50 to $80 today. While the markup remains significant—about 80%—placing your bet on the right device has never been more important.
"The challenge with the laptop business is that it's a substitution product," explains Huen. "The main product is the laptop, and if the laptop is selling well, we can sell the laptop battery easily; if the model is not selling well, I can't sell you the battery." With tablets and smartphones now eating the lunch of the traditional laptop, and the lithium-ion polymer battery favoured by industry giant Apple buried deep within the iPad or iPhone, that challenge is even greater.
Dr. Power Group spends $8,000 (U.S.) a day on average to promote its e-commerce site on search engines such as Google and Yahoo. Its batteries are also sold through online retailers like Amazon, Best Buy and Future Shop. It has opened warehouses in Washington State and Hong Kong to expand its global reach, with 70% of its battery sales ($18 million in 2012) now coming from outside Canada. It has also become more involved in the manufacturing process, buying battery cells from R&D partners Boston Power and Leyden Energy. The work of assembling the batteries is contracted out to factories in Shenzhen, China.
Enter bikes and bulbs, where, so far, success has been modest: In the first nine months of 2013, the company sold 300 of the pedal-assisted electric bikes and 10,000 LED light bulbs. But in a novel twist, Dr. Power Group plans to bring the entire manufacturing process for the LED bulbs from China to Steveston, B.C., this year.
Why Canada? Because, says Huen, it's getting expensive to produce in China—the exchange rate and costs of energy and labour are all going up—and consumers, he thinks, are willing to pay for homegrown bulbs. The company that made its name in low-cost Chinese products is banking on a premium, made-in-Canada future.
"Nobody is manufacturing LED in Canada," Huen claims, "so that is my advantage."
Back to list